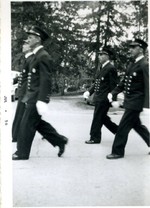 Members of a fire department (could be Cornwall or New Windsor.)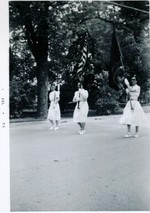 Vails Gate Fire Dept. Ladies Auxiliary with Laura Barley carrying the American flag.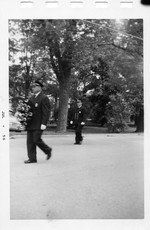 Vails Gate Fire Dept. with Chief Roy Barley carrying wreath and behind him is his nephew, Bob.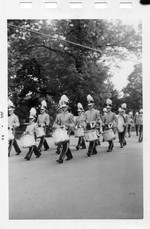 A marching band.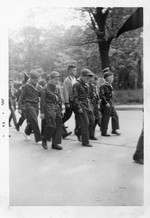 Cub Pack marching. Front row (left to right): George Kane, Roy Barley, Donald Wall and Chip Hoffman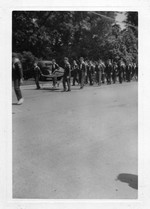 Cub Pack marching.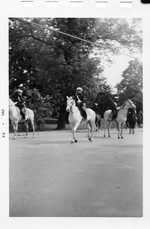 NYMA Cadets on horseback.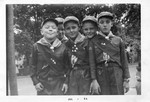 Cub Scouts L to R - Chip Hoffman, Donald Graham (background), George Kane, William Scism and Donald Wall. (Den Mothers: Mrs. Dwyer and Mrs. Dabrowski)

June 29, 2009

As the annual 4th of July parade time in Cornwall approaches, George Kane was thinking back to another parade that he took part in as a boy in Cornwall. He sent in these black-and-white shots with a note, "these are either from the Memorial Day or July 4th parades in Cornwall 1956. I tend to think it's memorial day since Mr. Roy Barley is carrying a wreath and the cubs are standing near the Cornwall monument."