Pond in Moonlight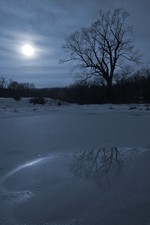 Pond in Moonlight. Photo by Tom Doyle.

February 19, 2011

Tom Doyle took this photo in the wee hours of the morning during the full moon at Kenridge Farm.

Click on the image for a larger view.



Comments:
Add a Comment:
Please signup or login to add a comment.