General News: Free Concert at Munger Cottage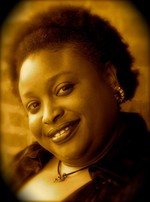 Rhonda Den?

September 07, 2019

Cornwall Public Library to host Breakneck Annie in concert

CORNWALL – Breakneck Annie, a "kitchen and back porch band," will return to the Cornwall Public Library on Sunday, Sept. 8, at 2 p.m. The group will perform at Munger Cottage in the Town of Cornwall, located behind the library building.

Breakneck Annie plays a blend of Americana folk music, featuring guitar, mandolin, accordion, and washboard. Group members Anne Loeb, Gene Mueller, Terry Seeley, Bill Buskey, and Graham Vest started out as friends, and then became bandmates after playing at their own parties. Described as not quite bluegrass, not quite old-time, and not quite folk, they are rarely serious. Whether playing at festivals, farmers' markets, open mics, private parties or Irish wakes, they bring fun as well as traditional-style music to their performances.

This concert is free, and open for all to come and enjoy!



Comments:
Add a Comment:
Please signup or login to add a comment.