Schools: Students Celebrate National Anthem Day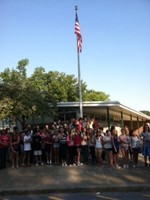 CCMS students Celebrate National Anthem Day 2012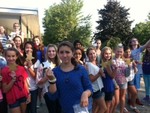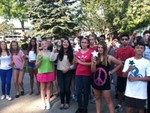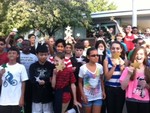 September 18, 2012



Cornwall Central Middle School has participated in the National Anthem Project sponsored by NAfME for 9 years now. Last Friday, September 14, 2012 was National Anthem day.

This year Melvine Gomilla, Kristen Henry, Tara Rao, Morgan VanLedjte and Patricia Whelan sang for the morning announcements.

The 7th and 8th grade chorus, led by Chorus Director Valerie Ransbottom, met at the flag pole at 9 a.m. to sing the anthem to celebrate National Anthem Day as part of a NAfME ( National Association for Music Education) project.





Comments:
Add a Comment:
Please signup or login to add a comment.