Schools: Cornwall School Bus Schedule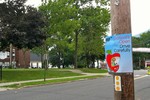 School's open, drive carefully.

September 01, 2018

Link to bus schedule


Rules & Regulations Governing Students Riding Buses:
1. Pupils must be on time for the bus and wait until it stops to board it at their designated pick-up point.
2. The bus driver has complete authority over all pupils and power to enforce all rules and regulations on the bus.
3. Pupils must keep their head and arms inside the bus at all times.
4. When necessary to cross the street on boarding or leaving a bus, pupils must wait for flashing red light and the driver's hand signal. After looking both ways, pupils may then cross with extra caution at least 10 feet in front of the bus.
5. SMOKING, ROUGH-HOUSING AND ABUSIVE LANGUAGE ARE STRICTLY PROHIBITED.
6. Permission for those students wishing to transfer from one bus to another, or to get off at a place other than their regular stop, must be obtained by the parent from the Principal of the school in which such student is in attendance.
7. By direction of the Board of Education, the bus driver will report any pupil who makes disturbances on the bus to his/her superior for disciplinary action by the school Principal.

Questions regarding student conduct while on a school bus should be directed to the appropriate school principal. Questions dealing with the bus schedule, bus stops, and safety issues should be directed to the District Transportation Office at 534-8009 x7105.



Comments:
Add a Comment:
Please signup or login to add a comment.