Photography Exhibit at the Library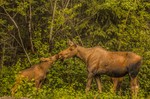 Photo by Maureen Moore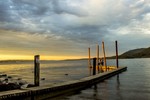 Photo by Maureen Moore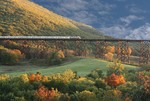 Photo by Maureen Moore

November 07, 2019 —December 31, 2019

Cornwall Public Library Presents Photography Exhibit by Maureen Moore

CORNWALL – The Cornwall Public Library will host an opening reception from 4-6 p.m. Nov. 7 to kick off a photography exhibit, The Beauty of Nature, by local photographer Maureen Moore.
Moore's interest in photography started many years ago, but it was about 10 years ago that she made a real effort in studying the subject. For many years, she drove a school bus; while driving through different parts of Cornwall and the Hudson Valley, she saw the landscapes not just as beautiful vistas, but as photographs in her mind.
Moore has practiced most types of photography, including portraits, weddings and photojournalism, but her true interest is in landscape and wildlife photography. She has won several awards for her photography, and her work has appeared on CNN, MSNBC, and in numerous magazines and newspapers.
The opening reception is a drop-in event. Moore's work will be on display in the library community room through December.


Comments:
Add a Comment:
Please signup or login to add a comment.