Waiting for Breakfast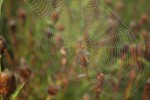 Photo by Maureen Moore. Waiting for Breakfast.

August 24, 2013

Mauren Moore woke up early one morning to take her daughter to the airport so she decided to head over to Hudson Highland Nature Museum to take some early morning photos.

Click on Photo for larger view.


Comments:
Add a Comment:
Please signup or login to add a comment.