Donahue Memorial Riverfront Park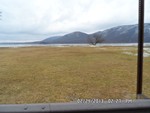 Photo by Jim Lennon. Donahue Memorial Riverfront Park 1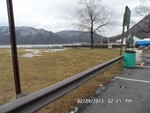 Photo by Jim Lennon. Donahue Memorial Riverfront Park 2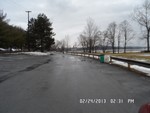 Photo by Jim Lennon. Donahue Memorial Riverfront Park 3.

February 27, 2013

By Jim Lennon

2/25/13

In that the "warmer" weather of the past few days has pretty much melted all the snow and litter and debris can easily be observed, I took a leisurely ride down to Donahue Memorial Riverfront Park with my dog yesterday.

Well, "Riverfront Park" in is great shape trash wise as can clearly be seen in the the attached photos. There is little trash to be seen anywhere with the exception of exactly where it belongs - in garbage containers, and the garbage cans were not even overflowing!

The Village Public Works Department is apparently doing a fantastic job keeping the park clean.

Obviously those who have been visiting Riverfront Park also contributed, in that they have been disposing of their trash properly, possibly in part due continual police patrols, coupled with the pride of residents in our community.




Comments:
Add a Comment:
Please signup or login to add a comment.