Police assist Pedestrian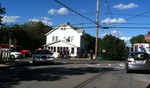 Photo by Jim Lennon. COH Police assist ill pedestrian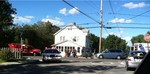 Photo by Jim Lennon. COH Police assist ill pedestrian 2

September 24, 2012

Cornwall on Hudson Police, assisted by Town of Cornwall Police, along with COVAC and Storm King Engine Company #2 VFD assist ill pedestrian on Hudson Street this afternoon.



Comments:
Add a Comment:
Please signup or login to add a comment.