Winter Light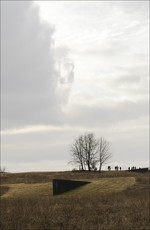 Winter Light, a photo by Mel Kleiman whose work is part of a three-man exhibit opening Saturday at The Grail.,

February 15, 2012

Mel Kleiman took this photo, "Winter Light," on a special winter walking tour of Storm King Art Center last Saturday.

Click on the image for a larger view.



Comments:
Add a Comment:
Please signup or login to add a comment.