November Scenes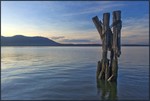 Seen Better Days. Photo by Tom Doyle.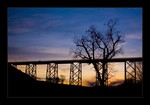 Trestle at Twilight. Photo by Tom Doyle.

November 27, 2011

Photographer Tom Doyle went to Plum Point Saturday morning, where he made the photo he calls 'Seen Better Days'." I wanted to make a very spare image that showed the texture of the old piling," Doyle says.

The other image was made after sunset and features a familiar silhouette of the Moodna trestle.. "I've used this composition several times in the past but the images are never the same as the light is always different."


Click on either photo for a larger view.




Comments:
Add a Comment:
Please signup or login to add a comment.