The Lynx Privateer at Dock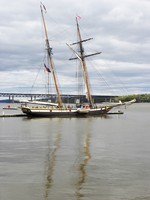 The Lynx Privateer.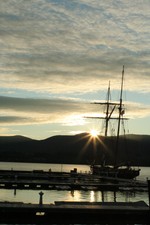 The Lynx at the dock in Newburgh Saturday morning.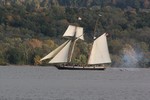 The Lynx shoots a canon as it sails on the Hudson. Photo by Maureen Moore.

October 22, 2011

Maureen Moore took these photos of The Lynx, a replica of an 1812 privateer ship that is open for educational tours while it docks in Newburgh from October 20-23, 2011.

Maureen took the first photo on Friday, then returned Saturday morning shortly after sunrise and caught the sun rising above Mount Beacon in the background.

Finally, Maureen couldn't resist taking the final shot seen here, of the Lynx under sail.

Click on any photo for a larger view.





Comments:
Add a Comment:
Please signup or login to add a comment.