October Scenes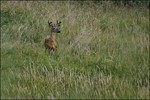 Innocent. Photo by Tom Doyle.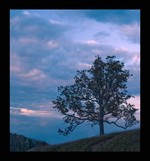 Oak Tree on an October Evening. Photo by Tom Doyle.

October 16, 2011

Tom Doyle took these two photos of nature in mid-October. The first photo was taken of an oak tree he saw as he drove back from Sugar Loaf last week. He notes that there are only three lines, the circular shape of the tree and a nice October sky.



The second photo was taken of a deer in the Moodna valley. He writes: "This young buck was below me on a hillside in the Moodna Valley. I watched him for a while before deciding to make this shot. He didn't see me until I set the camera up with a long lens; he looked at me for a while and then resumed grazing."

Click on either image for a larger view.




Comments:
Add a Comment:
Please signup or login to add a comment.