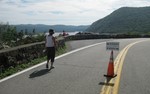 Amy Lawless approaches High Point after a walk from the village on Route 218.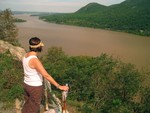 The waters of the Hudson are still muddy from the floods of Tropical Storm Irene.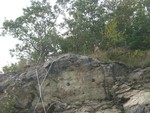 Trustee Andrew Argenio climbed up to take down a banner.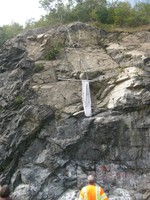 After untying it, Argenio lowered the banner down.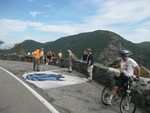 The banner is laid out to see the lotus design and the letters BLT.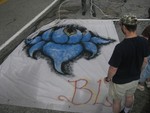 September 26, 2011