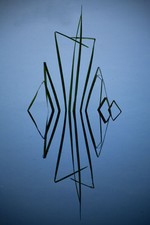 Reflections on a Pond. Photo by Tom Doyle.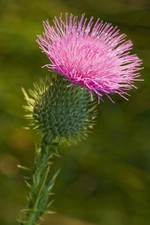 September Thistle. By Tom Doyle.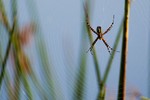 Step Into My Parlor. Photo by Tom Doyle.

September 14, 2011

Tom Doyle sent in three photos that he took of the small things in nature that are sometimes overlooked. Here's what he wrote:

"I went to Kenridge Farm early yesterday morning and decided to look for some of the little things I pass by every day.

First - I looked around the ponds because sometimes there's sometimes grass breaking the surface, that with its reflection makes nice geometric pattern. I found "Refections on a Pond" after a ten minute search and shot it with a long telephoto to isolate the grass and its reflection on the pond's surface.