Alec Meadow Woodlands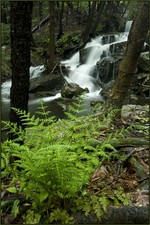 Fern and Falls. Photo by Tom Doyle.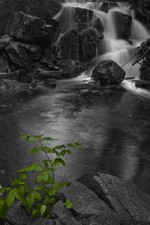 Falls Below Alec Meadow. Photo by Tom Doyle.

May 23, 2011

Tom Doyle went up to the Alec Meadow Reservoir in Black Rock Forest last Wednesday. The day was overcast and threatening to rain, creating a good contrast for photo-taking.. Around 3:30 pm he took the photo of the falls with the ferns in the foreground.

Later, he took the second photo and developed it as a black-and-white photo, leaving only the tree in the foreground with a spot of color.

Click on either photo for a larger view.



Comments:
Add a Comment:
Please signup or login to add a comment.