Nesting Swan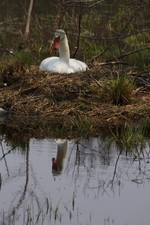 Nesting Swan. Photo by Maureen Moore.

April 21, 2011

Maureen Moore took this photo this week of a swan at Brown's Pond sitting on a nest. She writes: "I was able to get the photo with the reflection of the swans head in the water. Enjoy!"






Comments:
Add a Comment:
Please signup or login to add a comment.