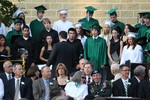 General Petraeus, his wife, Holly and school officials listen to the Cornwall Concert Choir under the direction of Tony Ravinsky.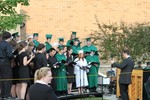 The Concert Choir directed by Tony Ravinsky.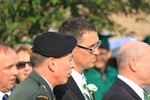 General Petraeus and Dr. Frank Sheboy, CCHS principal.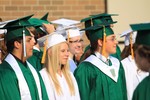 Members of the graduating class, including Amy Lindland, Laura Snider (with glasses) and Joshua Hawthorne-Madell.

June 27, 2010

What a special event this was, for families and the community. It was such an honor to hear words of inspiration from General Petraeus, a true American hero.