Kenridge Farm Morning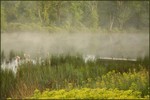 A Soft Landing. Photo by Tom Doyle.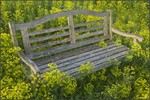 Benched. Photo by Tom Doyle.

May 17, 2010

Tom Doyle took these photos this morning as the mist rose over the pond at Kenridge Farm, part of the Hudson Highlands Nature Museum.

Click on either photo for a larger view.



Comments:
Tom,
You really have a gift. I always look forward to seeing your work. Thanks for sharing so many different angles of the community here and abroad. We are fortunate to live in such a community with so very many talented artists young and old.
Add a Comment:
Please signup or login to add a comment.