Sunrise Colors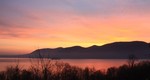 Good Morning. Photo by Karen Schaack.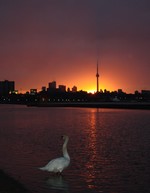 Toronto Sunrise. Photo by Karen Schaack.

April 08, 2010

Karen Schaack took the top photo in Toronto, Canada, on Monday. The second photo was taken right from Cornwall-on-Hudson, looking west towards Beacon on Wednesday, April 7.

Click on either photo for a larger view.



Comments:
Add a Comment:
Please signup or login to add a comment.