Winter Shapes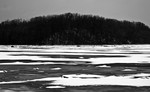 WInter Shapes. Photo by Mel Kleiman.

February 08, 2010

Mel Kleiman contributed this black-and-white photo that captures the starkness of nature in the winter.

Click on the photo for a larger view.



Comments:
How beautiful! Makes me realize how much I miss Cornwall-On-Hudson!
Add a Comment:
Please signup or login to add a comment.