Icy Dawn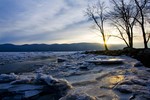 Icy Dawn. Photo by Tom Doyle.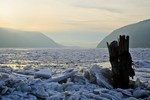 The Hudson in Winter. Photo by Tom Doyle.

January 24, 2010

Tom Doyle took these photos at the riverfront one recent cold morning. You can see these photos and more of Tom's work at his new website www.tomdoylephotography.com.

Tom recently won two Print of the Year awards, one from Professional Photographers of the State of New York last week for a shot of the boathouse on Constitution Island. The other from Dutchess Regional Professional Photographers for a shot of the Half Moon replica. Both of these photos can be seen on his new website.

Click on either image for a larger view.



Comments:
Add a Comment:
Please signup or login to add a comment.