The West Shore & Hudson River LInes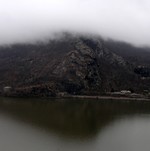 Breakneck Mood. Photo by Frank Ostrander.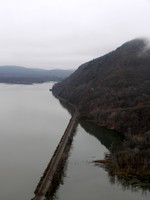 West Shore Line at Storm King. Photo by Frank Ostrander.

November 28, 2009

Frank Ostrander took these photos on an overcast day in mid-November from the lookout on Route 218 on the side of Storm King Mountain.

The first looks south, along the West Shore railroad line; the second looks east, to Breakneck Ridge and the Hudson railroad.


Click on either photo for a larger view.



Comments:
Add a Comment:
Please signup or login to add a comment.