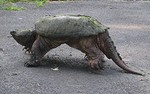 Bill met this momma, or poppa, last spring.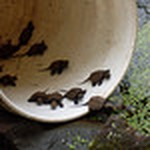 He found the hatchlings in a drain pipe.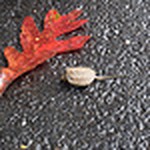 When he saw how small and seemingly defenseless they were,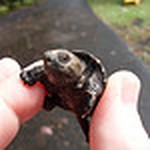 he picked each one up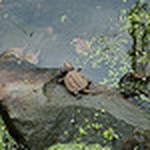 and released it at the pond.

October 07, 2009

Good for Mr. Braine for being so kind-hearted and saving the lives of these little guys. At Cornwall Library we're most fond of the alligator snapping turtle that migrates from the woods to the pond each spring, and back to the woods in the fall. I'd just bet these are her babies!




Way to go!!!!! Cornwall needs more people like you :)




One correction; we (my wife actually) found them on the lawn...what looks like a drain pipe is a bucket we used to carry them to the small pond they were heading for. Yes, these are offspring of the one from Rings Pond, we assume, as we live right next to the library. Couldn't find where the momma had laid the eggs, though.