Storm King Mountain Summer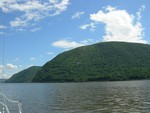 Photo by Bob Langston.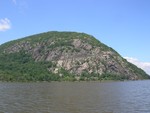 Photo by Bob Langston.

July 20, 2009

This summer weather is so near perfect, one is tempted to bottle it up to savor forever -- or, as in the case of Bob Langston, take some photos outdoors under the clear blue sky.

Bob writes that he has sailing up and back from Haverstraw and took these photos of Storm King Mountain as he went by. Soon he pushes off to Newport. Wonder what scenes he will find there.


Click on either photo for a larger view.



Comments:
Add a Comment:
Please signup or login to add a comment.