A View of River Journey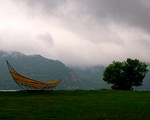 Photo by Wynn Gold.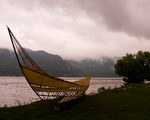 Photo by Wynn Gold.

June 22, 2009

Wynn Gold was down at the riverfront to view the sculptures in the

River Journey

exhibit and took these photos of Arden Scott's boat, which is placed at the edge of Donahue Memorial Park.



Click on either photo for a larger view.





Comments:
Beautiful shots, Wynn. The weather and light have been dramatic, to say the least, as you've captured at Donahue Park these past few days. Sure, sun is nice...but this is interesting.
Add a Comment:
Please signup or login to add a comment.