2 Alices Trivia Night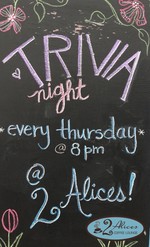 2 Alices Trivia Night every Thursday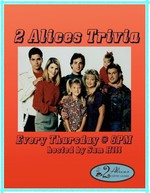 2 Alices Trivia Night

May 16, 2013

Sharpen your knowledge of life's trivia and come by 2 Alices Coffee Lounge for Trivia Night, hosted by Sam Hill, starting at 8 p.m.

For more information, please call (845) 534-4717 or visit www.2alicescoffee.com.

Great music, great coffee, no cover charge.




Comments:
Add a Comment:
Please signup or login to add a comment.